About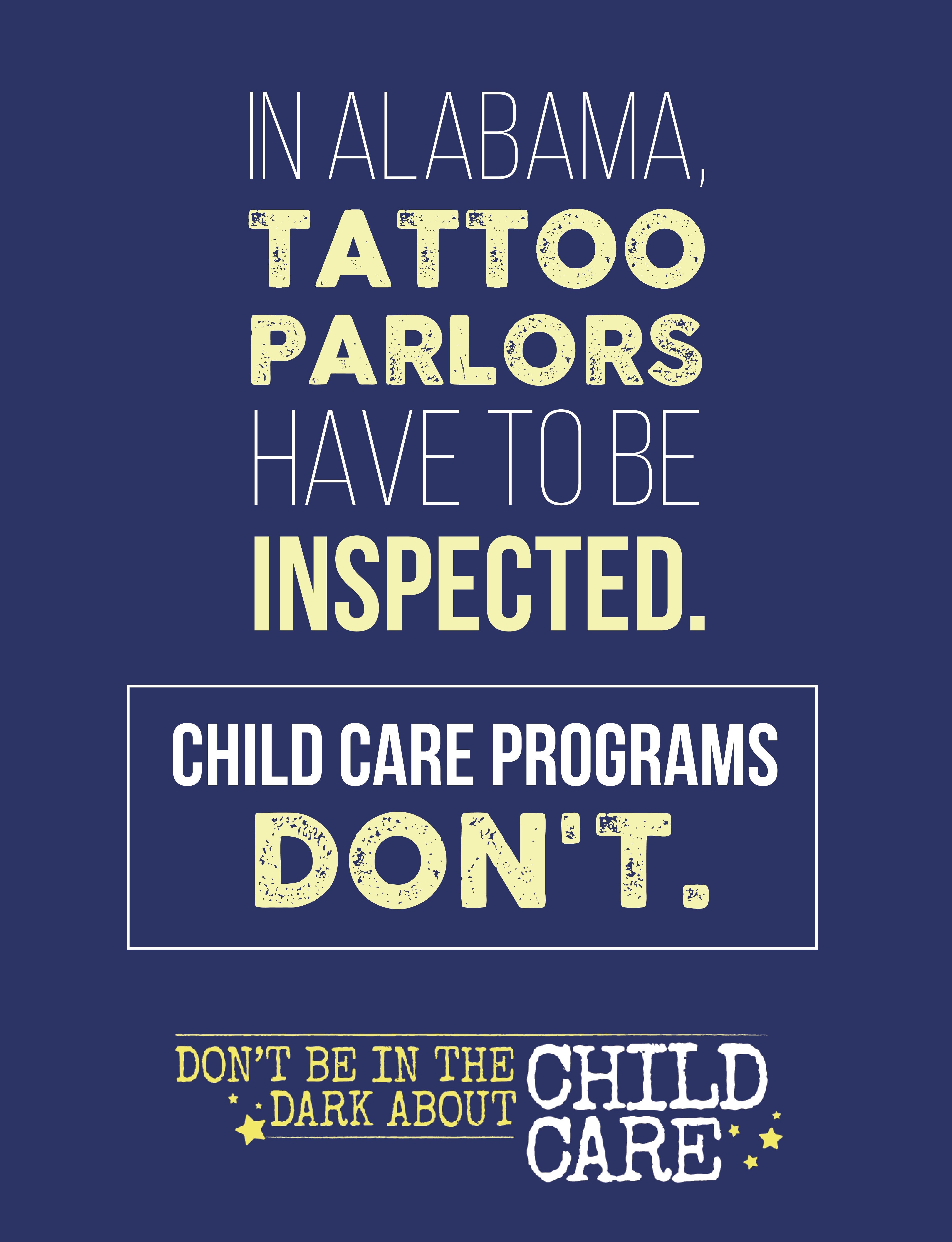 In Alabama, tattoo parlors have to be inspected, but child care programs don't. Alabama is 1 of only 6 states that allows some child care programs to legally operate without an inspection for basic health and safety standards (Child Care Aware of America, 2018). Currently, nearly one-half of Alabama's child care centers are operating unlicensed and un-inspected (Alabama Department of Human Resources, 2018).
Licensed child care centers receive annual inspections and submit ongoing documentation of compliance with the Minimum Standards for Day Care Centers and Nighttime Centers to ensure the children enrolled are in a safe environment with responsive teachers. Unlicensed child care centers are not inspected for the state's minimum health and safety standards, and thus can legally operate without criminal background checks on staff, appropriate staff-to-child ratios, or First Aid and CPR training.
Don't Be In The Dark About Child Care, a public awareness campaign of the Alabama Partnership for Children and VOICES for Alabama's Children, is based on the belief that if every Alabama child care program is required to be licensed and inspected for minimum health and safety standards then families can feel more comfortable knowing their young children are in safe, healthy, and beneficial child care environments. Help us make this happen by informing others in your network and advocating for child care licensing.
Don't Be In The Dark About Child Care Materials:
Changes to Alabama's Child Care System (The Child Care Safety Act, effective August 1, 2019, link to be added soon)